See it in action
Micrio was used to create the interactive tour "Masterpieces Up Close" by Dutch Rijksmuseum: Recreating the experience of casually browsing a museum with a multimedia guide. Visitors 'walk' through the gallery at their own pace, zoom in on every tiny detail of each work of art, and listen to stories about 18 masterpieces.
Create and publish your virtual tours in just a few clicks
Existing software to create 360° tours can be pretty complicated, and it can also be a challenge to get these tours online.
Micrio supports directly uploaded ultra-resolution 2d and 360° images in many different formats. In our easy-to-use online editor, you can connect and enrich these images, and publish your tours online with just a few clicks.
Easy to use
Upload, annotate and share your high resolution (stitched) photography easily with just a few clicks. Micrio processes your images for optimal delivery, after which you can use our online editor to connect images, create markers and tours, and add audio and video throughout your images.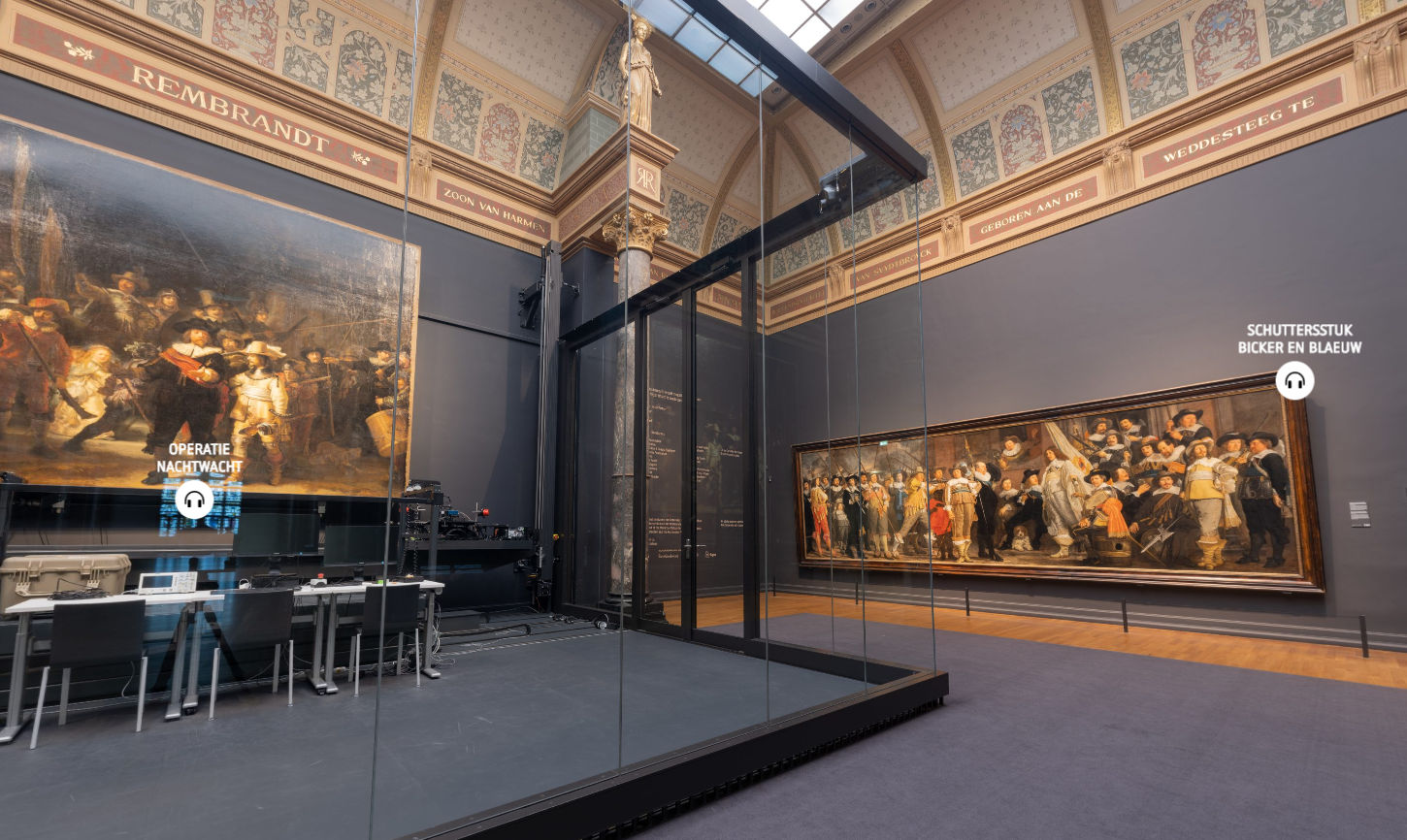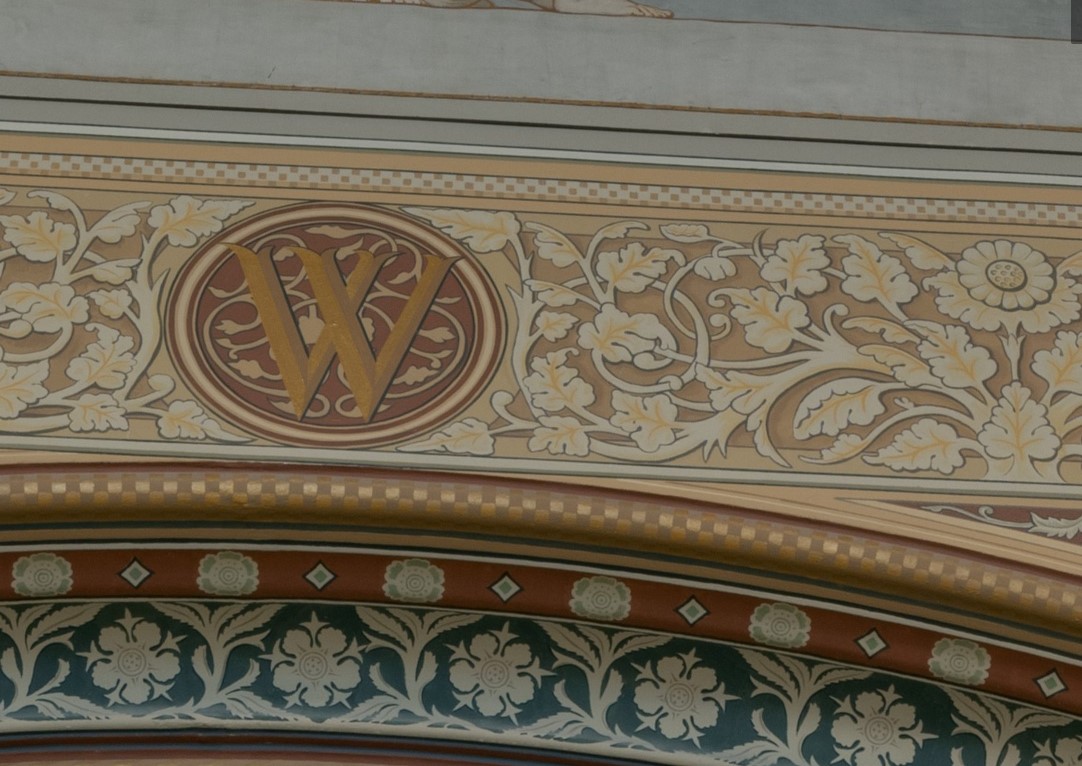 High quality viewing experience
Your uploads within the platform are optimized for extremely fast viewer performance for both desktop and mobile audiences, allowing the visitors to zoom in to the smallest details. We take care of the hosting and tech, so you can save time publishing your content online.
Try it for free and get running in no-time
Take your time getting to know it by playing around with our free trial. We offer different pricing models based on the size of your collections and audiences.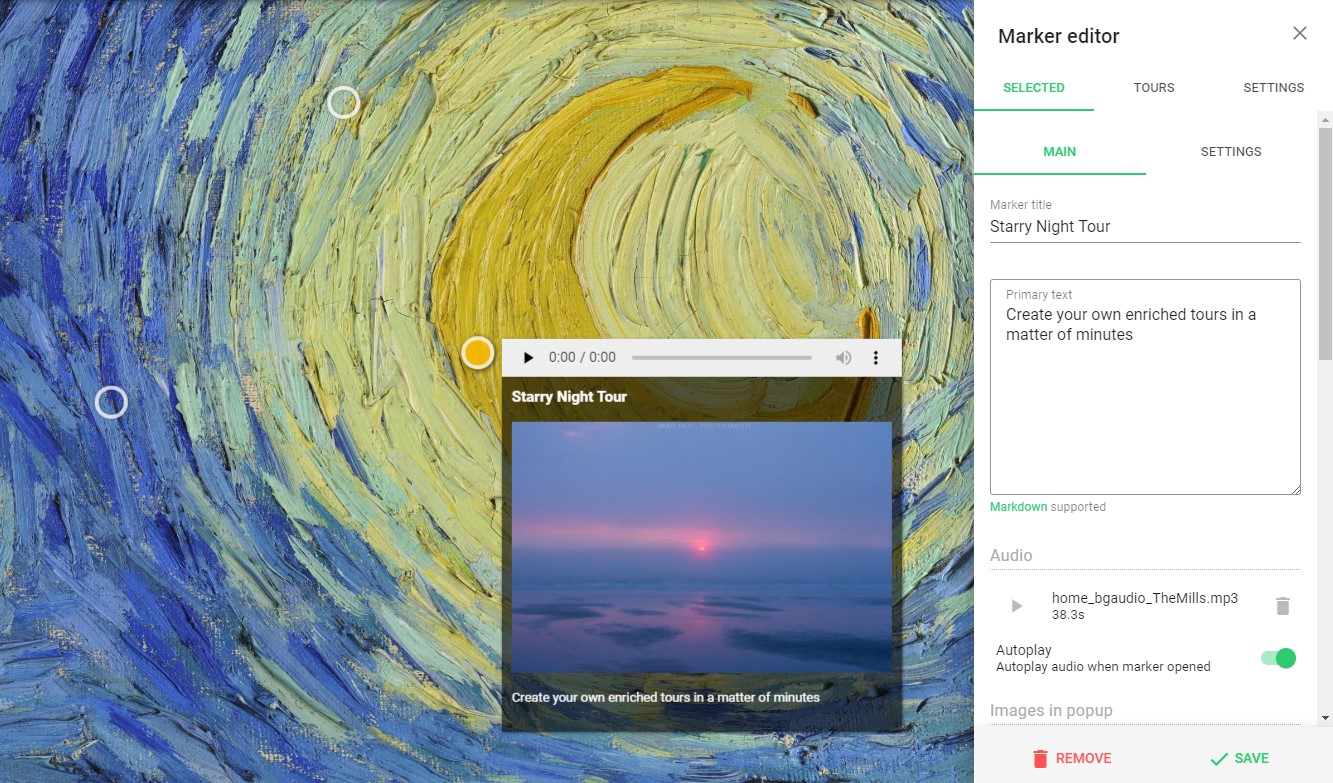 How it works
Upload your hi-res or 360° images

Use the Micrio dashboard to directly upload your 360° photos, straight from your computer. Image resolution or filesize don't matter-- Micrio processes your images to optimize the viewing experience. For instance, a 1GB TIFF file is no problem to upload.

Use the Micrio editor to create hotspots, tours, and add your content

Just by clicking around, you can create in-depth, comprehensive tours throughout your 360° photos. You can create guided tours, or can let the user navigate their own way through your images.

Publish and share it easily

After publishing your content, you can either embed your 360° tours inside your own website using simple HTML using our documentation, or give your clients exclusive access to your projects.
For museums, television, and offering other online tours
Since 2015, Micrio has been used for a number of greatly diverse custom projects, from zooming into greatly detailed paintings to 360° online experiences for TV series:
View our ever-growing list of showcases
Start today
Sign up today and the first 15 days are free.
See our plans & pricing